KAKOGAWA (KITA HARIMA) / AKASHI BASIN
Akashi Shuruijozo
 Major stocks / Akashi-tai
Taking on the world with the ideas of "Akashi-tai," known even in Europe
Address

1-3 Okurahachiman-cho, Akashi, Hyogo 673-0871 Japan

Tel

078-919-0277

HP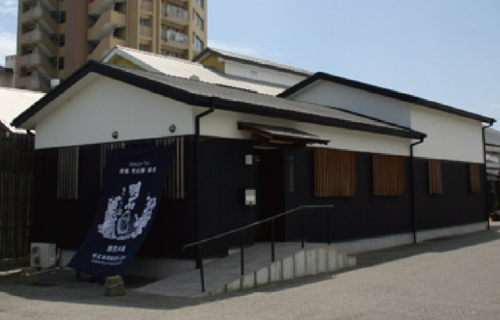 Akashi Shuruijozo was founded in 1860, late in the Edo period, with roots as a soy sauce manufacturer and money exchange business. It was much later, in 1960, that they began brewing sake in earnest.

The first thing the brewery's current owner tackled was improving brand strength and name recognition. While Akashi Shuruijozo took home the gold medal at the National Sake Appraisal in both 1996 and 2000, it did not significantly gain any name recognition in Japan.

The first step toward this new recognition was entering overseas competitions. Akashi Shuruijozo was granted the top award at the iTQi Superior Food Award in Europe, as well as the gold medal at the Monde Selection, both for 2 consecutive years. Each time the brand wins an overseas award, interviews and brand introductions spread across Japanese newspapers, television, and the internet, bringing Akashi Shuruijozo's name into the public eye in Japan as intended.

On top of these competitions, they have also entered into many exhibitions in order to promote "Akashi-tai," resulting in exports to approximately 25 countries, primarily the United States and the United Kingdom.
Eigashima Shuzo
 Major stocks / Kamitaka
A comprehensive liquor maker with a sake brewery rich in atmosphere
Address

919 Nishijima, Okubo-cho, Akashi, Hyogo 674-0065 Japan

Tel

078-946-1001

HP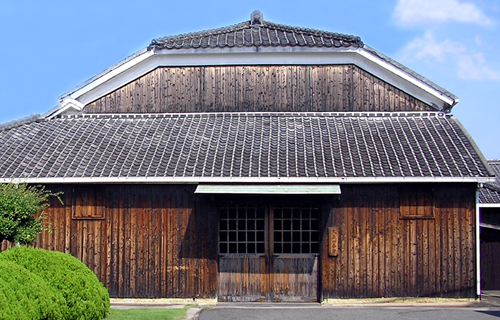 Eigashima Shuzo was founded in 1679, early in the Edo period. During the Meiji era, they began exporting sake to Hawaii, and they also were the first company to sell sake packaged in standard 1.8 liter bottles. In 1919, they began manufacturing whiskey, expanding their business into a comprehensive liquor maker. During the Showa era, production of one of the brewery's representative sake brands, "Kamitaka," shot up thanks to a catchphrase that spread like wildfire: "For sake, it's Kamitaka. Men like their sake dry".

There are 7 cellars across the brewery's expansive site, many of which were built during the Meiji era. Kamitaka Daiginjo 35, brewed by Toji Nakamura and the brewers in an atmospheric setting using Yamadanishiki from Hyogo Prefecture, was awarded a gold medal at the 2022 National New Sake Competition and a gold medal at the International Wine Challenge (IWC), an overseas competition. Not only do they employ authentic skills and techniques, such as using the rare Muromachi period "Mizumoto" process for preparing sake, and brewing whiskey in the summer, but the brewery has also garnered attention through innovative techniques and their mastery of both sake and whiskey.
Inami Shuzo
 Major stocks / Aoi Tsuru
Bringing out umami flavors with "yondan-jikomi", the fourth stage mashing
Address

2-29 Shibamachi, Miki, Hyogo 673-0414 Japan

Tel

0794-82-0065

HP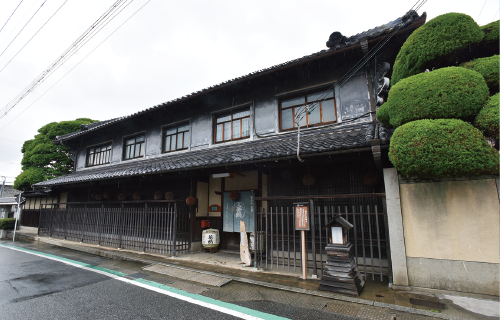 Founded in 1889, Inami Shuzo is a sake brewery located in Miki City , a major production area for sake's most coveted variety of rice Yamada Nishiki. The brewery's location is close to ideal, existing in a valley where the chilly winter mornings help produce a delicious flavor in sake, and with the support of the area's locals, it his aiming to go mainstream as a local sake producer.

Leveraging the trinity of carefully chosen "ultimate rice," a "climate" well-suited for sake brewing, and skillful "brewing" techniques, when combined with the factor of "time" for aging, Inami Shuzo takes advantage of their location to brew sake that makes the best of the flavors of rice.

The brewery's "Aoi Tsuru Daigin Koshu" has received 3 bronze medals at the International Wine Challenge (IWC), the world's most prestigious liquor competition, in 2016, 2017, and 2020. It is a junmai daiginjo-shu, aged for over 16 years with a combination of low-temperature and normal-temperature aging. It has a beautiful amber color, with strong aromas and a deep flavor.

Kamimusubi Shuzo
 Major stocks / Kamimusubi
Opening their sake brewery to the area in order to promote sake culture
Address

474 Shimotakino, Kato, Hyogo 679-0212 Japan

Tel

0795-48-3011

HP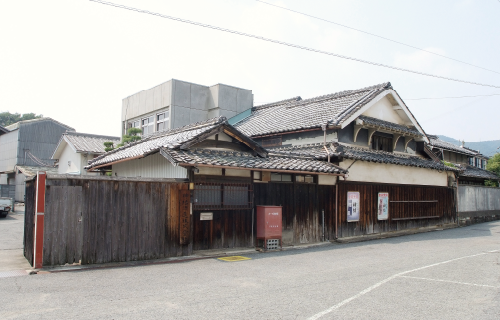 Kamimusubi Shuzo was founded in 1893. The two oak trees behind the brewery have intertwined into one, perhaps by the will of a kami (Shinto god), which was the source of the idea for the name "Kamimusubi."

In the 22 years since 1997, Kamimusubi Shuzo has won 9 gold medals at the National Sake Appraisal. In 2009, it also won the gold medal at the Monde Selection.

Located in the hometown of Japan's best rice Yamada Nishiki and with a focus on koji production, Kamimusubi Shuzo has been brewing sake in-house under the guidance of its president as chief brewer, without the guidance of an external Toji master brewer, since 2020. They are focusing on plans for new products made with just rice and water that can change with the times. Released in 2020, "YUI" is a sparkling sake that is already a breath of fresh air. This new product selling alongside their "Koji Sweets Poudre," released in 2012, is expected to help build new fans for the brand.
Ibaraki Shuzo
 Major stocks / Rairaku
Contributing to the local community through sake with projects like "Vaudeville Sake" entertainment and cultivation of sake brewer's rice
Address

1377 Nishioka, Uozumi-cho, Akashi, Hyogo 674-0084 Japan

Tel

078-946-0061

HP
Ibaraki Shuzo was founded in 1848, near the end of the Edo period. It has become a point of local culture for various reasons, including being home to a valuable building registered as Tangible Cultural Property of the prefecture that is open to the public, and hosting "Vaudeville Sake" events to invite rakugo performers to the area. Their "New Year's Day Cultivation Association" was also established in order to allow the brewery's patrons to get involved in the process, from planting and harvesting sake brewer's rice, to fermentation and distillation work, and even the pressing of sake. These experiences that Ibaraki Shuzo offers help to spread knowledge and enjoyment about rice farming, sake brewing, and of course, sake drinking.

The brewery's signature brand is "Rairaku," the name of which comes from quotes from the Analects of Confucius that say, "The greatest pleasure in life is chatting and drinking with good friends," as well as "To have friends come from afar is happiness, is it not?" Ibaraki Shuzo does not attempt grand gestures, instead preferring to protect and preserve the flavors created through traditional techniques for creating sake by hand, but in recent years they have developed a series of flower yeasts, made with yeast collected from natural flowers such as abelia and queen of the night. The resulting flavors embody the passions and instincts of the current owner, Mikito Ibaraki, who wants to revive the concept of "popular sake," where many people can enjoy drinking sake like their predecessors did in years gone by.
Nishiumi Shuzo
 Major stocks / Sora no Tsuru
A meticulous manufacturing method, self-sufficient from seed to sale
Address

1350 Kanagasaki, Uozumi-cho, Akashi, Hyogo 674-0071 Japan

Tel

078-936-0467

HP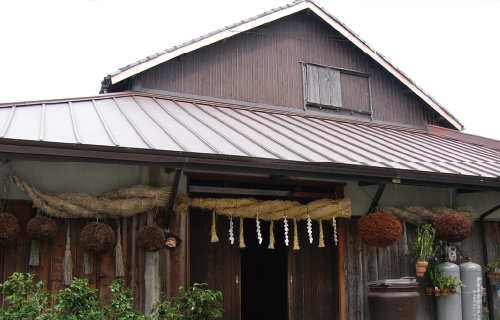 Nishiumi Shuzo, a brewery with over 300 years of history to its name, holds tight to a belief in "integrated production." It takes a significant amount of time to produce and grow rice seedlings, so most breweries purchase them from agricultural cooperatives. However, Nishiumi Shuzo's process begins with producing their own seedlings, which is followed by planting the rice, harvesting, brewing sake, and selling it, all done by the brewery themselves. They are even particular about their soil and fertilizer, using only organic fertilizers such as lotus flowers and rice bran to grow Yamada Nishiki, said to be the optimal type of sake brewer's rice, and Hyogo Kita Nishiki, a variety developed in Hyogo Prefecture. Over the course of a year, the brewery harvests approximately 6 tons of rice. It is a process that Nishiumi Shuzo has been carrying out for an incredibly long time, but at the same time, it is an incredibly time-consuming and high-effort process that you will not find elsewhere. Most of the brewery's products are sold through direct sales, not through wholesalers, so they are also able to sell them at very competitive prices.

The brewery's representative brand "Sora no Tsuru" gets its name from a story of a dream about riding on a crane that dances into the sky, spreading its wings in the clouds. However, they are also developing other products intended to pioneer new ventures for sake, such as a unique kudzu sake made with Yoshino kudzu, "Kakkon no Hana," and rice wine made with wine yeast.
Miyake Shuzo
 Major stocks / Kiku Nihon, Q/A
A modern taste added to the tradition passed down by our ancestors
Address

917 Nakano-cho, Kasai, Hyogo 675-2102 Japan

Tel

0790-49-0003

HP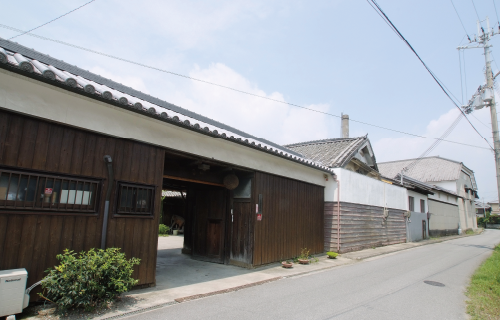 Founded in 1819, Miyake Brewery utilises water and rice from the Kue area of Kasai and brews sake on a 'cooperative farm'. Their sake is brewed with Yamada Nishiki rice grown in a field across the Manganjigawa River from the brewery that is grown with water from the Manganjigawa River's system, as well as with groundwater from that selfsame river system. They frequently communicate with the farmers that they contract with for the cultivation of Yamada Nishiki, both sides working hard in order to produce better sake. Another noteworthy part of their sake brewing is that every single step is done by hand; in particular, they spare no effort working both day and night managing the rice paddies and shubo yeast mash.

Since the brewery was founded, 7 generations of owners spanning over 200 years have brewed sake, even during massive societal shifts. Their representative brand, "Kiku Nihon," was named by the 4th generation owner Takeyoshi Miyake, and its taste and traditions have been passed down for over 100 years.


Fukunishiki
 Major stocks / Fukunishiki
Brewing Junmai-shu that touches hearts through Banshu's rice, water, and people
Address

1048 Mikuchi-cho, Kasai, Hyogo 675-2223 Japan

Tel

0790-48-2111

HP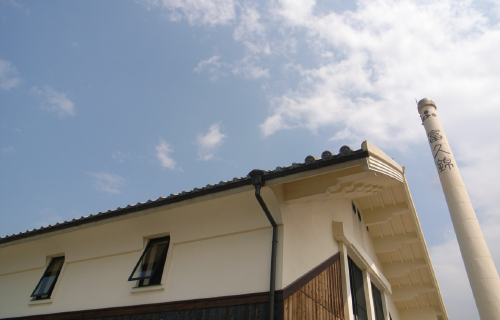 Fukunishiki was founded in 1839. Since 1992, they have been exclusively brewing junmai-shu in Kasai City of Hyogo Prefecture, a famous area for the production of sake brewer's rice. Starting in 1997, they began producing "local rice sake," utilizing rice produced locally in Kasai City for all of their products. Through communication with local farmers they are able to grow the ideal rice for their sake brewing, and they aim to create junmai-shu that touches customers' hearts through their hand-crafting and instincts, all while keeping shifting daily conditions such as the climate in mind.

In order to create sake that can be enjoyed with meals and will be loved for many years, Fukunishiki is focusing on making their own style of kimoto-kei shubo yeast starter, a fusion of traditional and new methods that brings out the rich tartness and flavors created by natural lactic-acid bacilli.

In 2001, Fukunishiki opened a directly managed shop called "Fukukura," located in a refurbished sake brewery from the Meiji era that is over 100 years old, in order to create a place where Fukunishiki's sake and their processes used could be shared. Fukukura features a shop, restaurant, and gallery, putting forth the idea that "pure food enriches life."